Local garden earns award in once-a-year CBA contest | Community News
Barbara Gyarmathy, of Beverly, was runner-up the rear/side backyard garden category in the fifth yearly…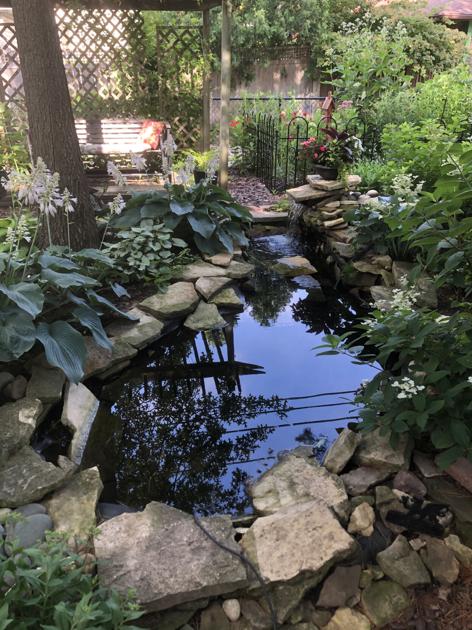 Barbara Gyarmathy, of Beverly, was runner-up the rear/side backyard garden category in the fifth yearly Bungalow Garden Contest held by the Chicago Bungalow Association (CBA).
The CBA invited bungalow homeowners across Chicago to enter the contest by publishing photos of their gardens in three types: front backyard garden, rear/facet yard, and window/planter boxes.
For the 1st time, the contest's eligibility was expanded to all types of bungalows in Chicago, not just brick Chicago bungalows. After 113 entries have been been given, CBA employees narrowed them down to the strongest entries to be included on the on the web ballot. The public voted on line earlier this thirty day period for the winners.
"When I am in the backyard garden, I feel these types of a good feeling of peace and serenity," Gyarmathy claimed in her entry submission. "The side garden is complete of sun and beckons the bees, butterflies and other pollinators, primarily my monarchs. The back again yard is shaded with an oak tree we planted 24 years back at the start of our initially granddaughter.
"Here, I sit on the glider, listen to the cardinals chit-chit-chitting in the trees along with the drinking water trickling into the pond to delight me as properly as the fish. The back garden has progressed above time. In the starting, I wanted a cottage yard, but it has occur to be a beloved pollinator garden—wild, however lovingly tamed."
Emma Coleman, of Chatham, was the winner of the front backyard garden group. She has lived in her bungalow for seven many years. Her back garden is in memory of her father who was a landscaper. She brought her topiary shrubs again to everyday living by dealing with and trimming them herself, and she also additional colour to the backyard garden with flowers rescued from nurseries.
"I like to preserve crops," Coleman said in a movie interview. "So, I'll go into a nursery and get the plants that look like they want the most help, and I'll deliver them back to everyday living."
Tony and Cindy Weyers, winners of the rear/side yard class, have lived in their Albany Park bungalow for nearly seven several years.
"We tried a vegetable garden. Then, we recognized soon after butterflies and birds started out coming that we were being a lot more interested in owning site visitors to our garden," mentioned Tony Weyers, "so we have type of remodeled that into our pollinator yard."
Throughout the pandemic, the couple commenced elevating monarch butterflies on their back porch and releasing them into the backyard.
Mitzi and Gilberto Cantu are the winners of the window/planter packing containers group. When they moved into the foreclosed house six years in the past, it experienced damaged concrete stairs and walkways and no front garden. It is come a extended way and has huge wooden planters, built by Mitzi and constructed by Gilberto, planted with colorful flowers and shrubs.
"What we truly really like about it is just the sense of becoming section of the neighborhood," explained Gilberto Cantu.
Mitzi Cantu explained their community has also blossomed.
"When we moved in, most of the block didn't have bouquets, but now we're observing bouquets popping up everywhere." Mitzi said. "It's really wonderful to see that it gave them some sense of encouragement that they as well could do it."
Runners-up had been Kristen and Andy Holub in Irving Park in the front back garden classification, Gyarmathy in the rear/side garden category, and Steve Bice of Chicago Garden in the window/planter bins class.
In celebration of the contest's fifth calendar year, CBA doubled the winners' hard cash prize to $500 from the $250 of preceding yrs. In addition to the hard cash prize, every of the 3 winners gained an award plaque handcrafted by Craeft LLC, a $50 present certificate from Town Grange backyard centers, an first back garden-themed artwork by recycled newspaper collage artist Catherine Elizabeth and a one particular-hour backyard session from Prairie Godmothers.
Also, 5 randomly chosen entrants gained free rain barrels from the Metropolitan Drinking water Reclamation District of Increased Chicago.
For the second 12 months, CBA donated $25 to South Side and West Side community gardens for each and every eligible contest entry acquired. As a outcome of the contest's achievement, a overall of $3,000 went to six community gardens: CCA Academy's PermaPark Foodstuff Forest in North Lawndale, Englewood Veterans Backyard and Heritage Neighborhood Back garden in West Englewood, Peace in the Valley Garden in Austin, Rosemoor Neighborhood Association Back garden in Roseland and Urban Growers Collective in Bridgeport.
The CBA Bungalow Garden Contest aims to celebrate the hard do the job of owners and attract interest to how gardens not only greatly enhance a home's architecture but also endorse a healthier ecosystem and group. 
To see photos of the winners and runners-up gardens and hear from the winners in short back garden wander-via movies, go to chicagobungalow.org.