J. Gabriel : The Distinctive Renovation Duo
Written By: Marlene Osteen | Issue: 2021/07 – July J. Gabriel is devoted to helping…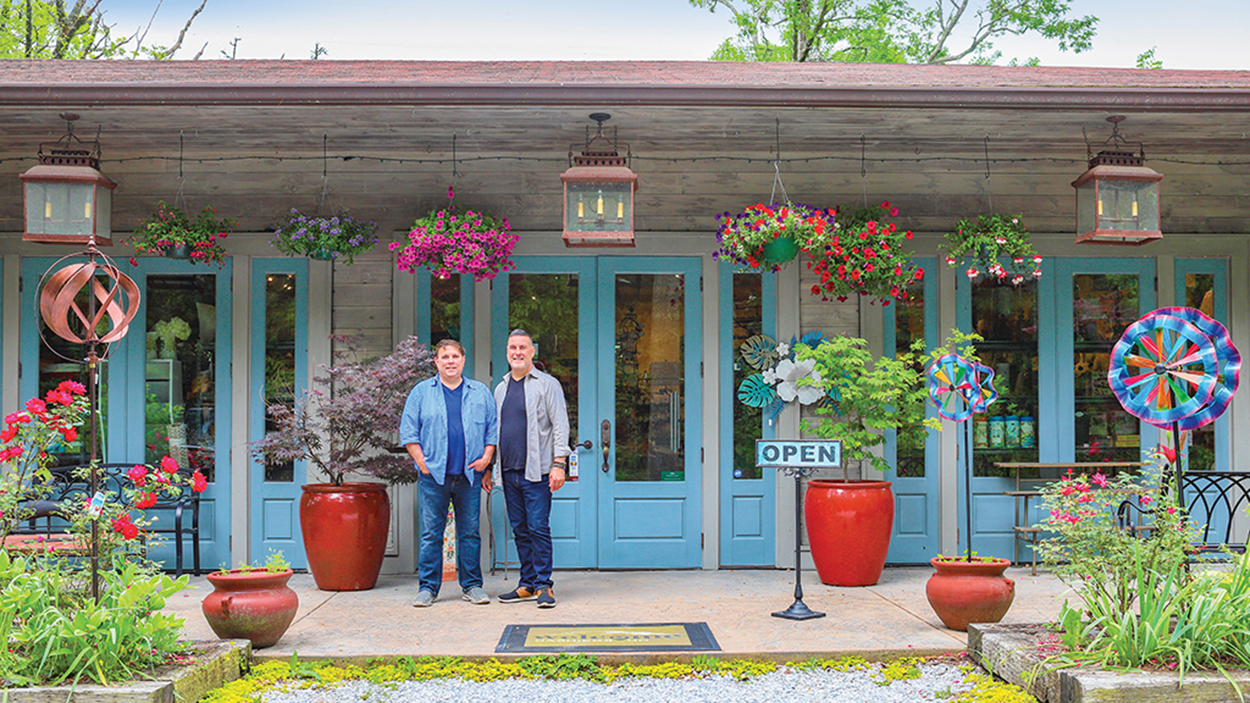 Written By: Marlene Osteen | Issue: 2021/07 – July
J. Gabriel is devoted to helping its clients transform their homes into deeply personal sanctuaries.
---
LnRiLWNvbnRhaW5lcltkYXRhLXRvb2xzZXQtYmxvY2tzLWNvbnRhaW5lcj0iMGQxNDkzYzBjZWM1YzQyMmRiMzNlOTc2NmZjYTFmZDciXSB7IHBhZGRpbmc6IDEwcHggNDBweCAxMHB4IDQwcHg7IH0gLnRiLWNvbnRhaW5lcltkYXRhLXRvb2xzZXQtYmxvY2tzLWNvbnRhaW5lcj0iZWQzODMyYWE2MjAxY2JlYzViMWU1YjkwMmRjMDY3ZTIiXSB7IHBhZGRpbmc6IDI1cHg7IH0gLnRiLWJ1dHRvbltkYXRhLXRvb2xzZXQtYmxvY2tzLWJ1dHRvbj0iZTVkMGMwYWZjZWM1ZWRiOTA5MWEwMGU3Zjc2ZmJjODkiXSAudGItYnV0dG9uX19saW5rIHsgYmFja2dyb3VuZC1jb2xvcjogcmdiYSggMTU5LCA4MiwgNTcsIDEgKTtib3JkZXItcmFkaXVzOiAwO2NvbG9yOiByZ2JhKCAyNTUsIDI1NSwgMjU1LCAxICk7Zm9udC1zaXplOiAxMnB4O2xpbmUtaGVpZ2h0OiAxMHB4O3RleHQtdHJhbnNmb3JtOiB1cHBlcmNhc2U7Y29sb3I6IHJnYmEoIDI1NSwgMjU1LCAyNTUsIDEgKTsgfSAudGItYnV0dG9uW2RhdGEtdG9vbHNldC1ibG9ja3MtYnV0dG9uPSJlNWQwYzBhZmNlYzVlZGI5MDkxYTAwZTdmNzZmYmM4OSJdIC50Yi1idXR0b25fX2ljb24geyBmb250LWZhbWlseTogZGFzaGljb25zO21hcmdpbi1yaWdodDogNXB4OyB9IC50Yi1idXR0b25bZGF0YS10b29sc2V0LWJsb2Nrcy1idXR0b249ImU1ZDBjMGFmY2VjNWVkYjkwOTFhMDBlN2Y3NmZiYzg5Il0gLnRiLWJ1dHRvbl9faWNvbjo6YmVmb3JlIHsgY29udGVudDogJ1xmNTA4JzsgfSAudGItZmllbGRbZGF0YS10b29sc2V0LWJsb2Nrcy1maWVsZD0iZTk1NDE4ZjgxYmZmMjFjMzQ1OTZkYjY2MjhmNDVlYjIiXSBhIHsgdGV4dC1kZWNvcmF0aW9uOiBub25lOyB9ICBbZGF0YS10b29sc2V0LWJsb2Nrcy1pbWFnZT0iZjI5MTJiODMzZDM1MjEzYmNiOGM3MzhlZGMwZjU5ZTciXSB7IG1heC13aWR0aDogMTAwJTsgfSAudGItZmllbGRzLWFuZC10ZXh0W2RhdGEtdG9vbHNldC1ibG9ja3MtZmllbGRzLWFuZC10ZXh0PSI4YmFhZjBmOTZlZGYzMzJkZTg4MmRmZDIzNDVkZjYzMiJdIHsgbWFyZ2luLXRvcDogMDtwYWRkaW5nLXRvcDogMDsgfSBAbWVkaWEgb25seSBzY3JlZW4gYW5kIChtYXgtd2lkdGg6IDc4MXB4KSB7IC50Yi1maWVsZFtkYXRhLXRvb2xzZXQtYmxvY2tzLWZpZWxkPSJlOTU0MThmODFiZmYyMWMzNDU5NmRiNjYyOGY0NWViMiJdIGEgeyB0ZXh0LWRlY29yYXRpb246IG5vbmU7IH0gICB9IEBtZWRpYSBvbmx5IHNjcmVlbiBhbmQgKG1heC13aWR0aDogNTk5cHgpIHsgLnRiLWZpZWxkW2RhdGEtdG9vbHNldC1ibG9ja3MtZmllbGQ9ImU5NTQxOGY4MWJmZjIxYzM0NTk2ZGI2NjI4ZjQ1ZWIyIl0gYSB7IHRleHQtZGVjb3JhdGlvbjogbm9uZTsgfSAgIH0g
Jose Gonzalez and Gabriel Munoz have always had a knack for home design.  
As they tell it, "For 22 years we have been bringing our clients the most unique, upscale, gifts, apparel, home decor and accessories through our retail stores in Florida, Georgia and North Carolina."
From their beginnings, this duo, friends who've known each other since Junior High School in Miami, has owned and operated nearly a dozen stores.  
Three years ago, the pair opened J. Gabriel in Cashiers, where they initially applied their sense of style to a thoughtful and unique selection of gifts.  Now, as the pandemic has ignited a wave of home renovations, they are expanding their square footage and offerings
As lockdowns and restrictions forced most of us to look more closely at our homes, many of us saw a need to make it better. The home was no longer just a place to sleep or a mere escape from the hustle and bustle of the outside world. 
And, increasingly, people were spending their travel budgets on home improvements.  For many, the whole idea of home has been transformed this last year.  
As Gonzalez explained, "the boom in building has been one of the driving forces for us to move into more home décor."  
As of July, the downstairs will open to make way for a variety of small furnishings, accessories, lighting, natural fiber and cotton rugs, and wall art. A curated selection of dining tables and chairs, bed linens, upholstered pieces and chandeliers fills the new space.  As Gonzalez describes it, "there's an eclectic mix of occasional and smaller pieces."
"We are going to sell mountain living,"  Gonzalez said in explaining that this formula would affect everything from throw pillows to lamps.  The collection will emphasize a personal version of comfort and understated luxury.  He believes in combining textures and colors to create inviting and warm settings, yet casual enough that "it's okay to put your feet up on the sofa." Understanding that many of his customers are shopping for a second home, the owners focus on selling moderate-priced furniture of the most refined taste.  
Gonzalez and Munoz appreciate that for most of us, home is our "happy place" and that, in the end, design is really about the art of living well.  They believe in helping their customers express themselves and their style through their design choices while still advising on practical considerations of durability or cost.     
J. Gabriel is open year-round – a fact that has endeared them to many in Cashiers who live there year-round.  The store is open daily and located at 252 Highway 107 South in Cashiers.  More details are at jgabrielliving.com.  They can also be reached at (828) 743-7151.